So now Lucas's turn…$100 cash for 5 days worth of meals, breakfast, lunch, dinner and snacks for the whole family 🙂 Click on the link for full details of the challenge.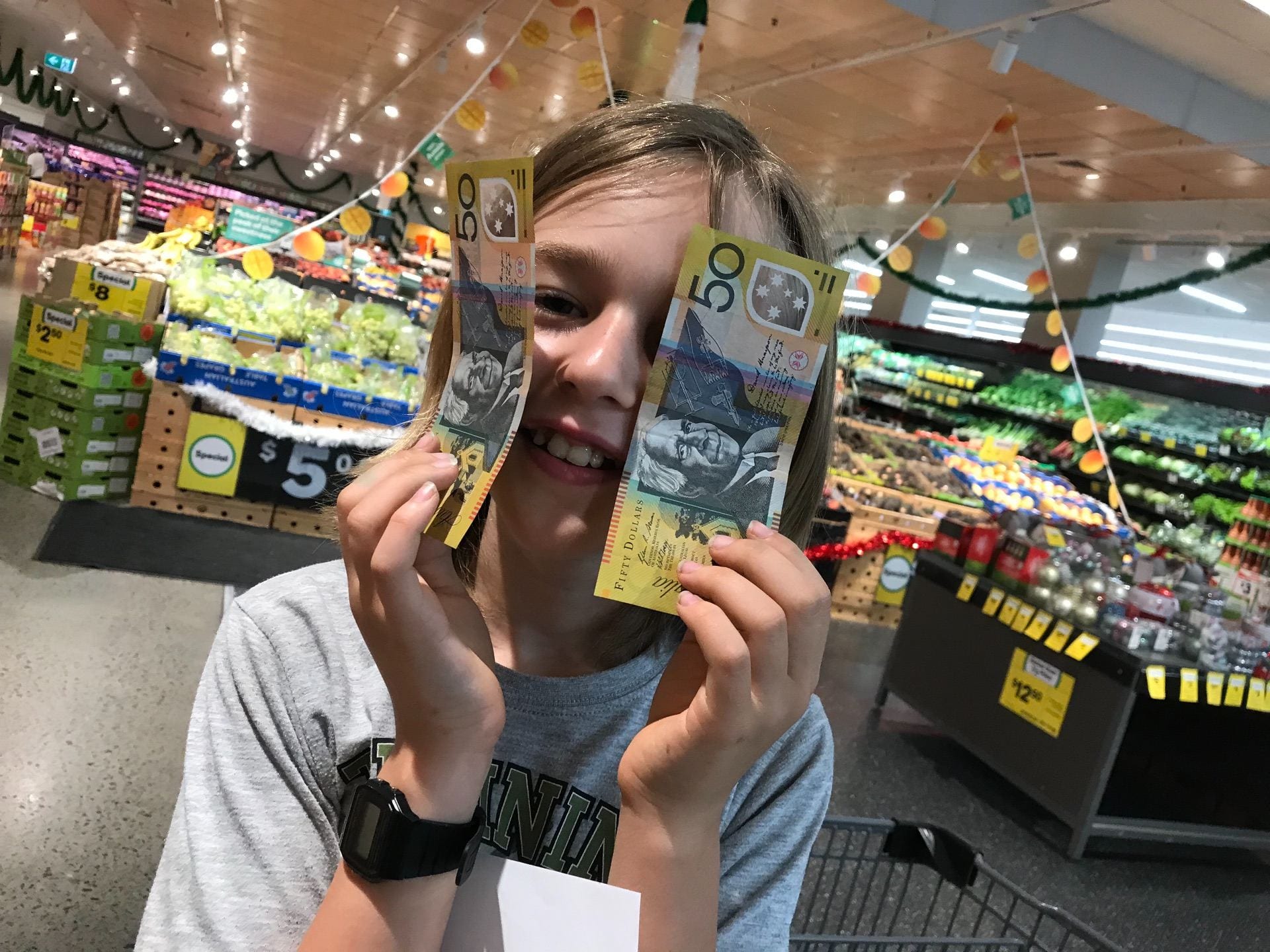 His menu plan nice and healthy and tasty, and costs calculated from Woolworths website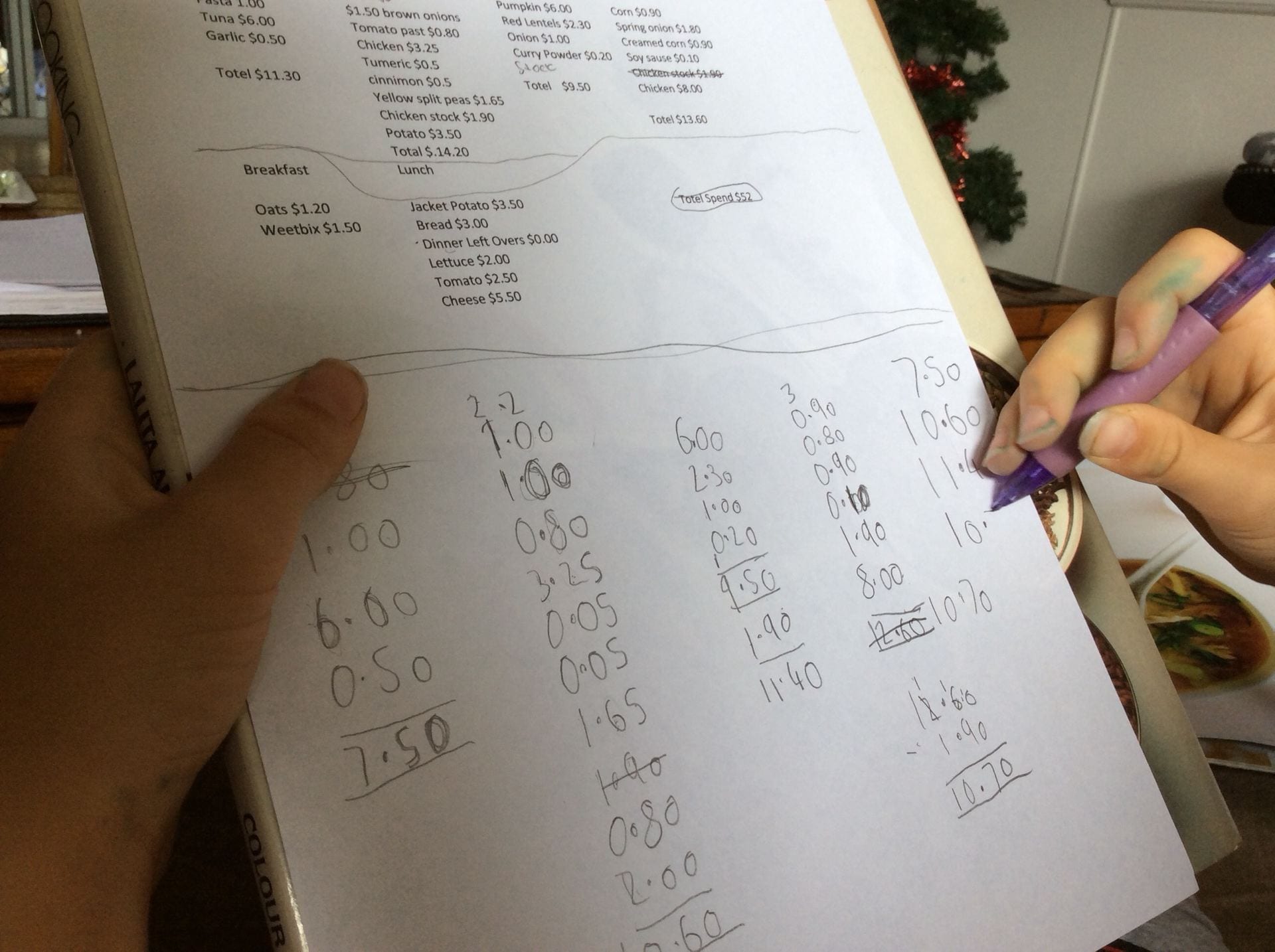 His list for stuff he has to buy, and stuff already in our cupboard he needs to pay proportionately for.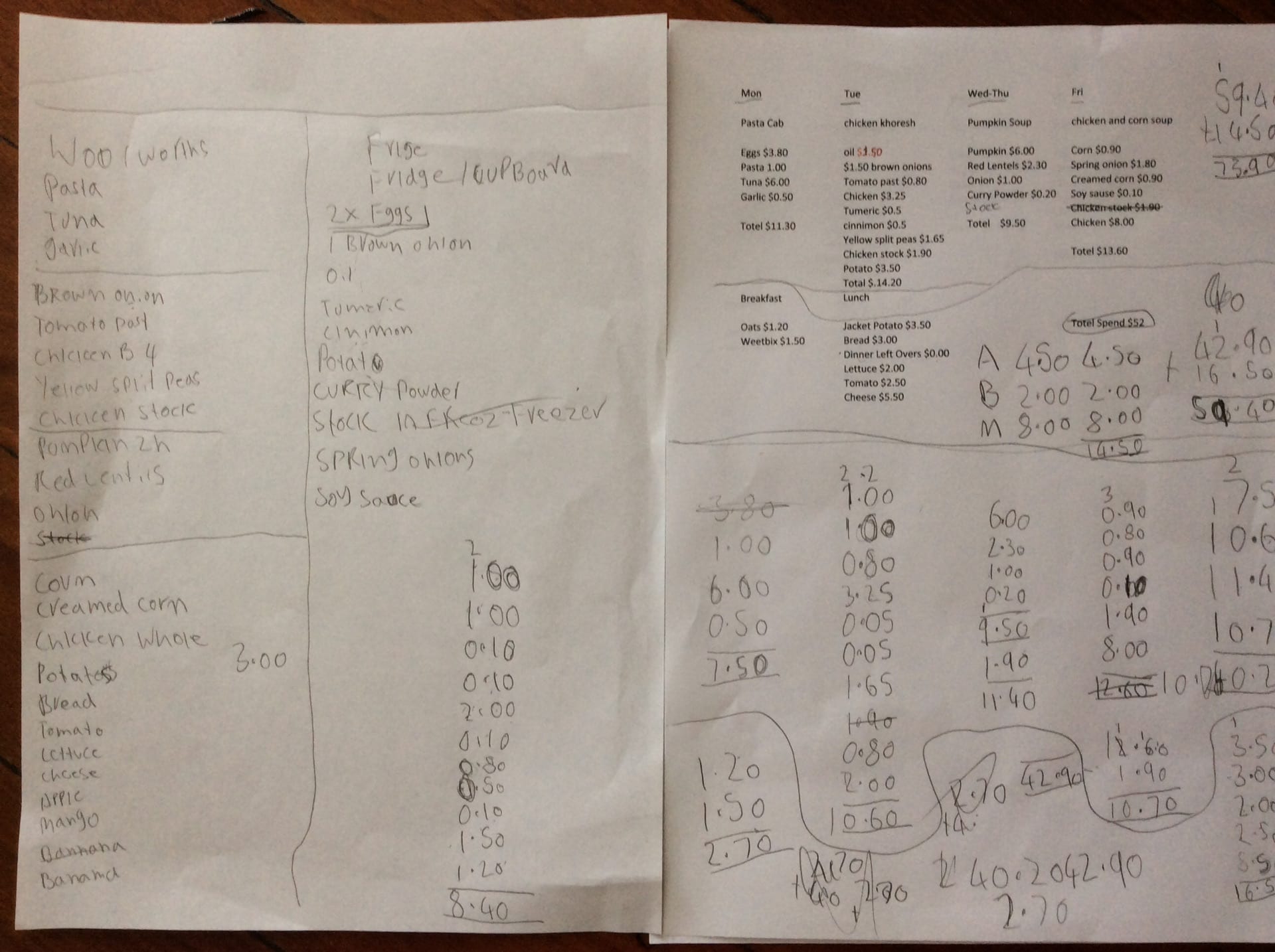 Just like his sister, he made a video of his shopping trip. He's made lots of animation videos before, but this was his first time chopping and editing video footage in iMovie.
He's only 11, but I totally stepped back giving no help in his menu planning, budget calculations or shopping list.  I thought that he would make a few mistakes, to learn from of course, but he walked me through his plans and calculations and they were meticulous.  He spent $80.50 at the checkout, owed me $8.40 for items that we already had in the fridge/cupboard, and was reimbursed $10 for proportions of food that he did not need in his shop.  He's planned a pumpkin soup that will do 2 dinners, making a new Persian dish but substituting the lamb for cheaper chicken, making his own chicken stock for his chicken and corn soup, and made changes during his shop to take advantage of the specials.  He ended up with $21.10 change that he gets to keep…as long as we don't need anymore food for the 5 days.  I am really impressed and looking forward to his dinners….I already know he is a good cook and will deliver on his plan…
Will post a review on both of their challenges at the end of the week 🙂