Guardians of the Galaxy fans, learn how to say 'I am Groot' in 15 languages. In Mandarin Groot says '我是格鲁特' (Wǒ shì Gélǔtè) 'I am Groot'. (If you would like to find out a little more about how foreign names are formed in Chinese you can click and read the blog link).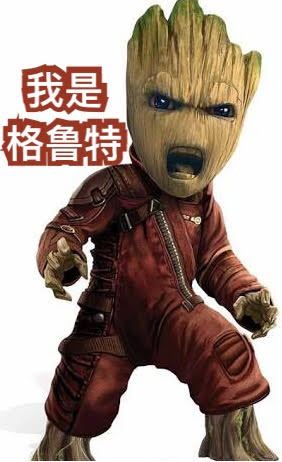 LOTE students can do all sorts of cool things using familiar characters and movies, like making memes or captioned photos like the one above…
…to making things like cool and cute bookmarks like the one my little girl just made for me (I love books and baby Groot!).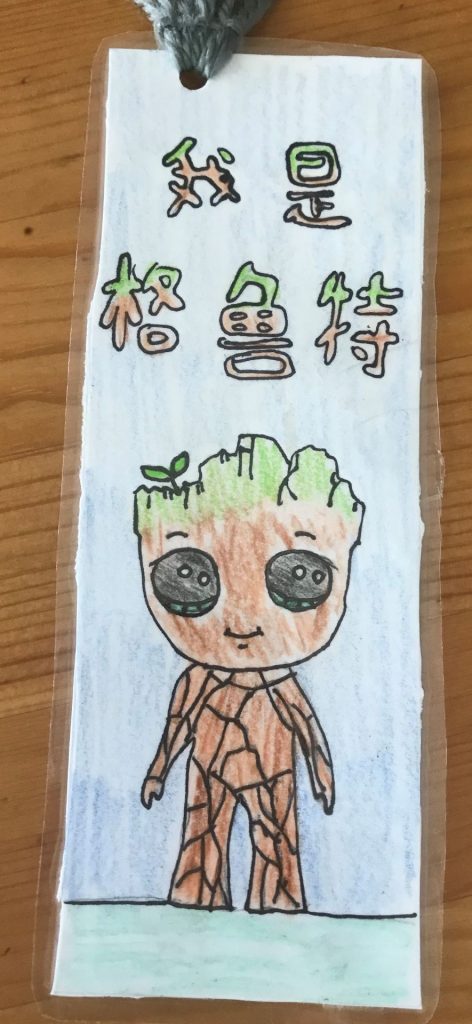 The name of the 'Guardians of the Galaxy' movie in Mandarin is  星际异攻队 (Xīng jì yì gōng duì), literally 'Interstellar Strange Attacking Team' which didn't go down well as a good translation!
Watch this video to learn how to say 'I am Groot' in 15 languages….from the comments I think there may have been a few grammatical and pronunciation errors as I think Vin Diesel actually says all these 🙂 But all the more to discuss these errors with your students 🙂
Here is Vin Diesel talking about how he (apparently!) did the voice over for every foreign language translation of the movie…you can hear his Mandarin pronunciation put on the spot…I am sure he will be praised (politely :-)) by his Chinese audience 🙂