Hello, 你好 nǐ hǎo!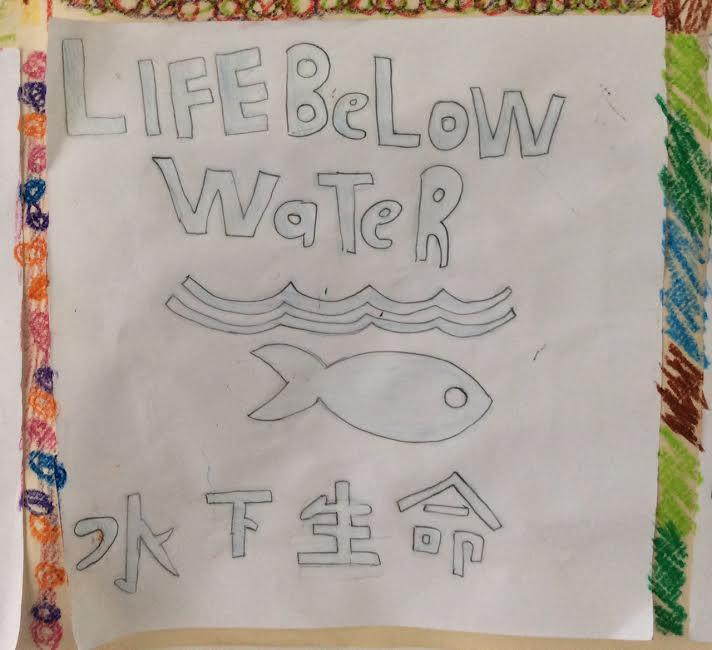 Mandarin Motion have developed a 4 hour workshop for the summer school holidays! It will integrate spreading awareness of the UN's Global Goals for Sustainable Development by 2030, a little SOSE, a little Science, a little Creativity and…..
…Did you know that there are 6 official languages that the UN conduct their meetings and write their official documents in?  Arabic, Chinese, English, French, Russian, and Spanish. So knowing one or more of these langauges could really help you to be a Hero for Change!
So of course here at Mandarin Motion we will integrate a little Chinese into our workshop too!  All through songs of course…I bet the UN doesn't break out into song too often!  But the UN need us to spread the word of the goals, and maybe a song could be the answer! 
Bookings essential! Please go to our Mandarin Motion Event Page in Facebook to book.
Event: Mandarin Motion 'Beach Clean Up' Workshop 汉语'清扫海滩'活动
Outcome: To spread awareness of the Global Goals and have fun 'trying' to communicate in a different language through fun song and a meaningful event.
Date: Monday 23rd Jan 2017
Time: 8am to 12 noon.
Recommended age: 8 to 14 (please ask if you feel your child outside this recommendation would like to come along!!)
Venue: Start at our classroom in Brighton, and then Arthur Davis Park, Sandgate Beach Front.
Cost: $15 per child (inc fruit snack)
Bookings: Contact me here or on our Facebook Page
NB Parent to attend the workshop with child/ren.  Parent also must transport their own child/ren from our classroom to the beach front (see summary of workshop below) and MUST supervise their own children's safety at the beach.

Even if you unable to come to our workshop, please feel free to browse the stuff on this page to learn all about the Global Goals or have some fun in Mandarin!
Summary of the workshop:
8.00am
Meet and say 'Hello' in Mandarin!

Introduce the Global Goals and in particular Goal 14 'Life under water' (in English!)

Activities to discuss this goal, problems and possible solutions (in English!)

Transition:
Physical Exercises in Mandarin using Boot Camp style echo song!
9.30am
Learn a song in Mandarin 'Put rubbish in the bin'

Learn a fruit song in Mandarin and how to ask for a piece of fruit in Mandarin

10.30
Drive to beach front and have a fruit break, asking for fruit in Mandarin!!! (This is also an important part of workshop to discuss food in natural packaging and the benefits to us and the sea!)
11.00
Attempt a 'picking up rubbish' Mannequin challenge, breaking into a group performance of the Mandarin 'rubbish song' chorus!

Pick up some rubbish!

Say Goodbye in Mandarin!
NB: The video of the Mannequin challenge will be uploaded to our FB page and website and shared with the Global Goals education community to show what we are doing to spread awareness!
Following are many of the things we will do in this workshop.  Please feel free to go through these activities, watch the videos and sing along to any songs in the time leading up to the workshop.  A familiarity will make the workshop much more meaningful to the children, the Global Goal videos will allow them to be able to think about the goals and things that they can do and contribute to our chat on the day of the workshop, and they will have a fab experience trying to say some things in Mandarin if they can already sing along to the songs! Don't worry about perfect pronunciation, or needing to know every word's meaning…just song along! Meaning will be conveyed in class through props, actions and prompt cards.
Saying Hello in Mandarin!
Click on the link below and  press the start arrow below to enjoy our Hello, how are you song! (NB this particular link only works with FLASH, so will not work on Apple Ipads etc)
The Global Goals
You can read all about the Global Goals here.  This video will introduce you to what they are all about.  We will watch this video in our workshop.
This video will show you some amazing things children have been doing around the world to contribute to achieving the goals:
We can't change the world in our 4 hour workshop, but we can learn about the goals, and set our children's creative minds in motion to start thinking about the little things that they can do.  We will learn a little about goal 14 'Life below water', talk about rubbish pollution, and what we can do about it!  We will do some activities, but you can have a read before hand and chat to your kids about goal 14 here, the more kids know before the workshop, the more they can contribute to our discussion and activities!
Exercises in Mandarin! We will jump around to transition us to our next activity.  If you would like to listen to our boot camp style echo song, and try and sing along, you can find out more details from clicking the link!
Throw your Rubbish in the Bin!
We will learn this song using props!  Listen to it lots of times before you come to the workshop, as we will be singing the chorus (only the chorus!) in our Mannequin challenge! If you would like to see the lyrics to the Rubbish song  or even learn the whole song  just click on the link!  Groovi Pauli has a whole album dedicated to saving the planet in Mandarin, you can find his stuff on iTunes!
Fruit Time!
This is an important part of our workshop…not only to eat some yummy fruit and learn some Mandarin in the bargain…but to show how choosing fruit as our snack, which comes in its own natural packaging, can significantly reduce any plastic packaging we might have bought otherwise!
Firstly watch the video below to learn some fruit names…Groovi Pauli will have us shimmy our shoulders and shake our maracas to this cool song.  You can purchase Groovi Pauli's albums on iTunes to learn lots of Mandarin effortlessly!!!  You can get full lyrics to the fruit song by clicking on the link.
Then we will learn to politely ask for pieces of fruit.  This song about asking for glasses of different types of drinks will get the sentence pattern into your head! (NB the song mentions alcohol)
The sentence pattern in this song is 请给我一杯….  (qǐng gěi wǒ yī bēi…) literally 'Please give me a glass (of)…' All we have to do is replace the 'glass' to 'piece', so change the 一杯 (yī bēi) to 'a piece'  一块 (yī kuài) ' then add the fruit.  So…when asking for a piece of fruit politely we say:
请给我一块…苹果、香蕉 etc.  (qǐng gěi wǒ yī kuài . . . píng guǒ 、 xiāng jiāo) Literally:Please give me a piece of…apple, banana etc.  Try singing the song and replacing with any fruit name!!!!
Props, flashcards etc will be in view to help students to 'remember' the sentence patterns and names of fruit while asking!!
Mannequin Challenge!
If you haven't heard of the Mannequin Challenge, it is staging doing something, standing perfectly still in the pose, while being panned by video!  Anyone up for it, will stand perfectly still in a rubbish picking up pose, or putting stuff in the bin etc while we pan the scene, then we will break out into our Rubbish song 'chorus' – I'm no musical choreographer, but I am sure we can put on a big show to do something creative to share awareness of the Global Goals!  Click on this link to see an awesome Mannequin Challenge made by our local Sandgate Parkrun Community to get an idea of how it is done!
Then we will pick up some RUBBISH, save a few sea animals in the bargain, and share our video to spread word about the global goals!