We started the year in the Middle School posing this question 'How does connecting with others open up my world? '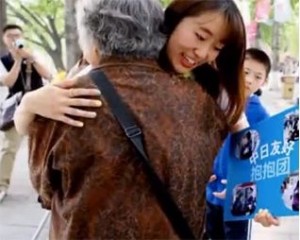 While learning some Mandarin, we have looked at how alternative singer Sophie Koh and some Japanese students have opened up their worlds by connecting with the people of China.  We have looked at how people within China connect with each other to open up their worlds.
We are now having some fun connecting with Jo via Skype, a Chinese teacher in Beijing who is helping the students practice the conversation skills they have worked so hard on, and is helping them choose Chinese names!
We are also looking at how these school students from Tasmania opened up their worlds by connecting with China in this Behind the News story.  The Middle School students are now doing an activity to reflect on their story and their own leanings and connections on their blogs.