We will read this book this week '123学数字' (123 xué shùzì).  'Counting'. A cute flap book that we can guess animals and numbers along the way.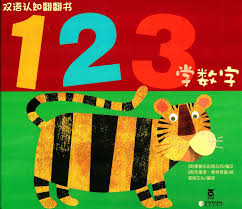 Don't forget the number rap to practice numbers! Click on the link for a video to rap along to!
Want to practice counting things and using measure words?  Watch the Ten Little Friends video the kids made for you.
Or be really clever and try counting backwards in Chinese 🙂
The book has elephants and hippos in it, so we may sing What Animal? song this week too. Click on the link for a video and the lyrics.
There are lots of other number and counting songs on this website, just have a browse 🙂
See you Wednesday 🙂