Books often provide the spark for a self-led journey of discovery, which is why I had to buy this one when I found it in a book store in China 🙂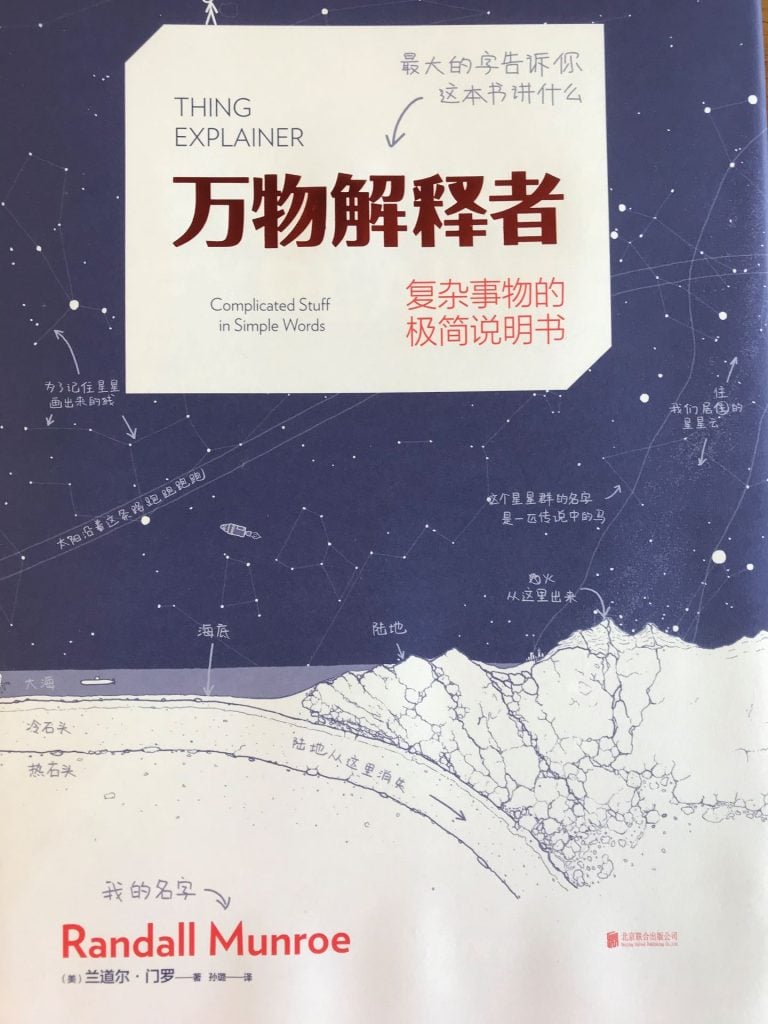 I thought it was perfect for the LOTE learner!  The author who works for NASA, claims to be able to explain complicated stuff in simple words, using a vocab of no more than 1000 words.  Things like how the Mars Buggy lands and works.
How bathroom pipes work.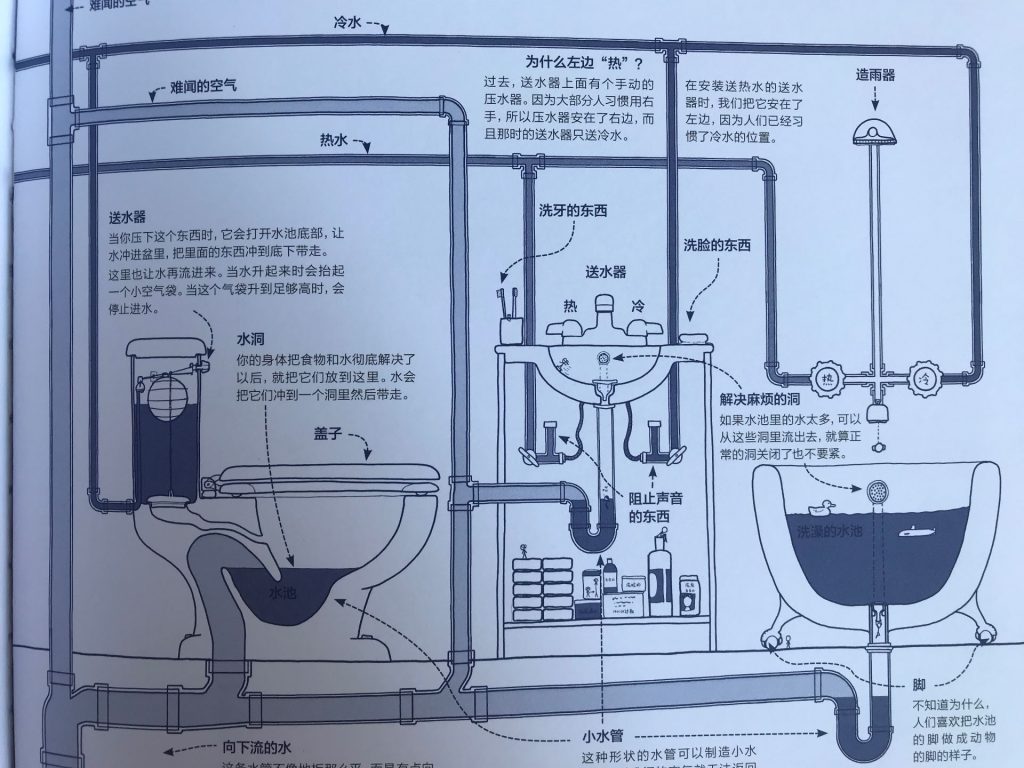 Lots of other random stuff, how washing machines work, how car engines work, how a biro works, how a cell in the body works…to the control panel of a space rocket….
What I really liked about it, is the appeal to an older student (diagrams look like they would contain pretty scientifically difficult captions to explain)…but the language is quite simple, so if you are reading in a second language the content is interesting but not too out of reach for an intermediate learner 🙂 Readers can find out about stuff in a second language, and if it rocks their boat, then delve deeper into the science, technology, or maths.  Wow…being able to explain how complicated things work in Chinese…look at the potential for real job opportunities in China….being on the next moon landing team… unblocking toilets….designing shower screens… 🙂
The book has been published in many languages…so just search for the language you are learning and learn the language and a little science at the same time 🙂