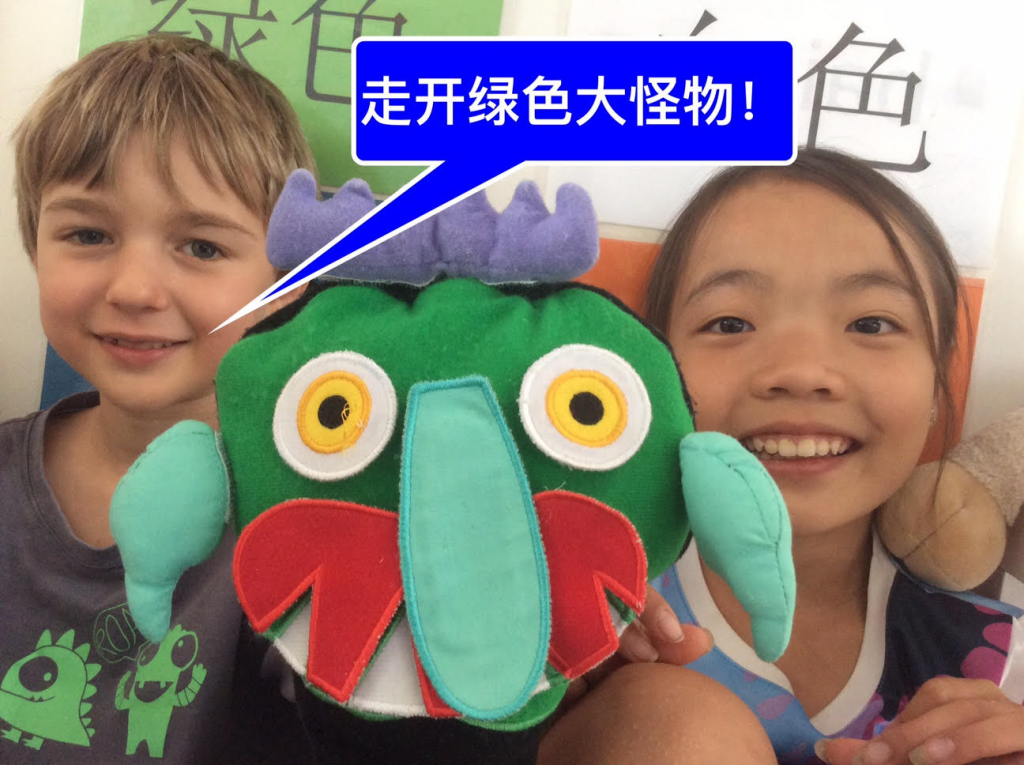 Hi all, in today's session we will read and sing about face parts, colours, numbers, class instructions, do a fitness routine and how to ask 'Where?' something is!  Sound like a lot for a first session?  Don't worry, its all about fun and moving…these songs and more are repeated over and over in our sessions…a couple of sessions and kids will be singing along in no time at all…and making their own connections to piecing a second language together!  Remember we don't go away with vocabulary lists in this class!  We just learn through motion!!
Some links to some of the songs we will sing in this first session are below, so that you can continue learning at home!
Our Hello and Goodbye song is here!  NB. this needs Flash so won't work on Apple devices.  When the window opens just click on the big green arrow button to start!!
Our face song, this is a little video of Aurora singing this for you! Plus the lyrics to sing along to!
Our colour song, also here with Aurora singing for you, plus lyrics!
Our number rap is here, courtesy of YOYO Chinese!
Our potato face song is here.  Courtesy of Jingle Bilingual.
Our 'Where's the teacher?' song is here, courtesy of Basho and Friends.
Our exercise song (I will probably use this one for the littlies group – courtesy of Groovi Pauli)
Our exercise song (I will probably use this one for the older group)
Where is my Friend? – We don't actually play this song in class, we will use the basic lyrics though to 'substitute' the word 'Friend' for whatever we are looking for in class when we play a game…but here is the link to the very original and well known song in Chinese if you want to become familiar with the tune and basic lyrics!
The story we will be reading is: 'Go Away Big Green Monster' by Ed Emberley.  You can get the English version of the book if you want to, library will have it, and just replace the face parts in Mandarin as a start to reading to your kids!  Then when you are confident with the face parts, add the colours etc.  We will read this book a few times over the coming weeks, and tell the story ourselves using the Big Green Monster Puppet! You can easily make versions of the puppet to continue the learning at home if you don't have the book!  As well as having fun with face parts and colours, this story also exposes students to the grammatical concepts of possession (的), measure words and changing 二 to 两 when counting – connections for the future!