The Chung Wah visited Kormilda Primary last week, see the photos on the Kormilda website.  Here is a video of the performance (linked from the Kormilda YouTube Channel)  that they gave to the upper primary:
The students absolutely loved the presentation and performance from the Chung Wah dancing lion troupe, so expressed their thanks through collaborative art work.
T-2 worked together to make a sheep to help the Chung Wah bring in the New Chinese Year of the Sheep!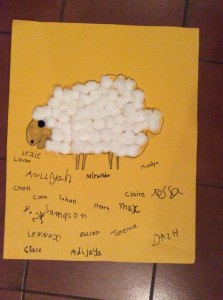 The 3/4 class made the 羊 character (for sheep) out of 红包, traditional red envelopes given to children for Chinese New Year: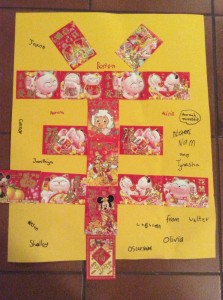 The year 5 class wrote 谢谢 (thanks) with glitter :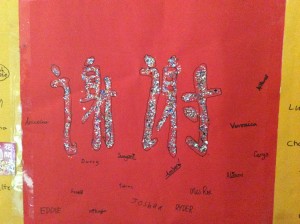 We presented the collaborative works to the volunteers who came to our school at the Chinese Temple Hall :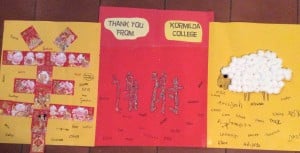 Then we had fun watching the troupe's amazing dancing in the CBD!